Boefish Restaurant will be open during the holidays season.
More festive than ever with its DJ-themed parties, the Boefish has some surprises for you. To celebrate the holidays to the fullest, the Boefish chef has created menus especially for this occasion.
Christmas Dinners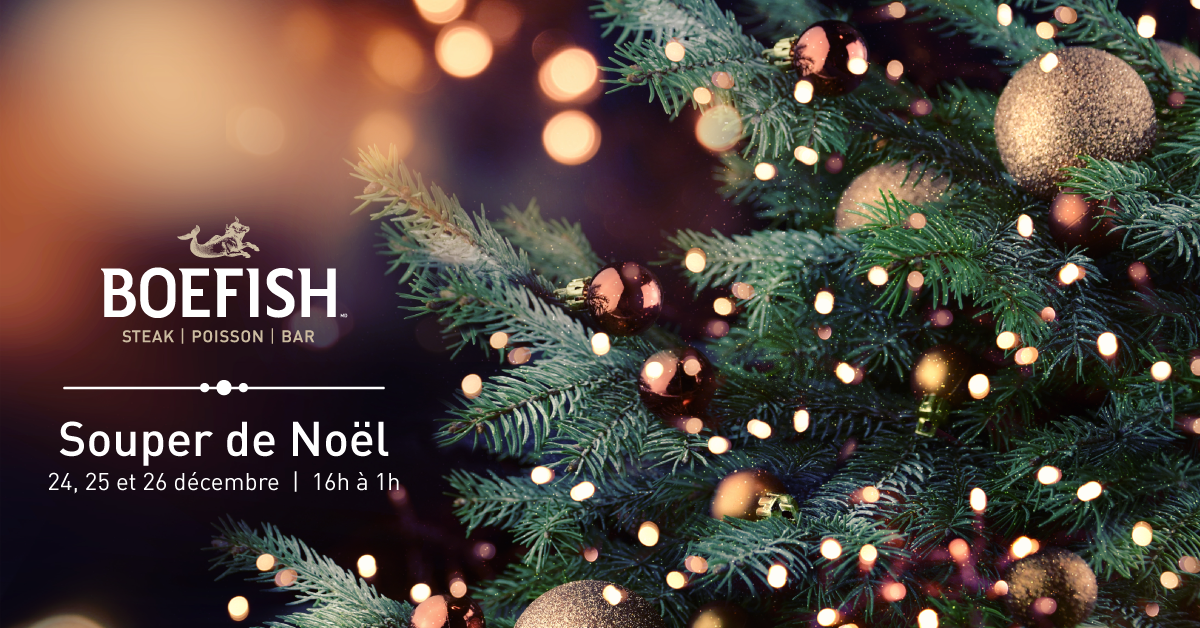 On December 24th, 25th and 26th, celebrate Christmas at Boefish!
In addition to the regular menu, an exclusive 3-course table d'hôte will be offered during these three days only. Tartar, Rockefeller oysters, filet mignon and more. Check out the full menu to stimulate your appetite.
Please note, the opening hours are kitchen: 4PM-11PM, Bar: 4PM to 1AM.
Like the event on our Facebook page for details on Christmas dinners.
December 31 Evening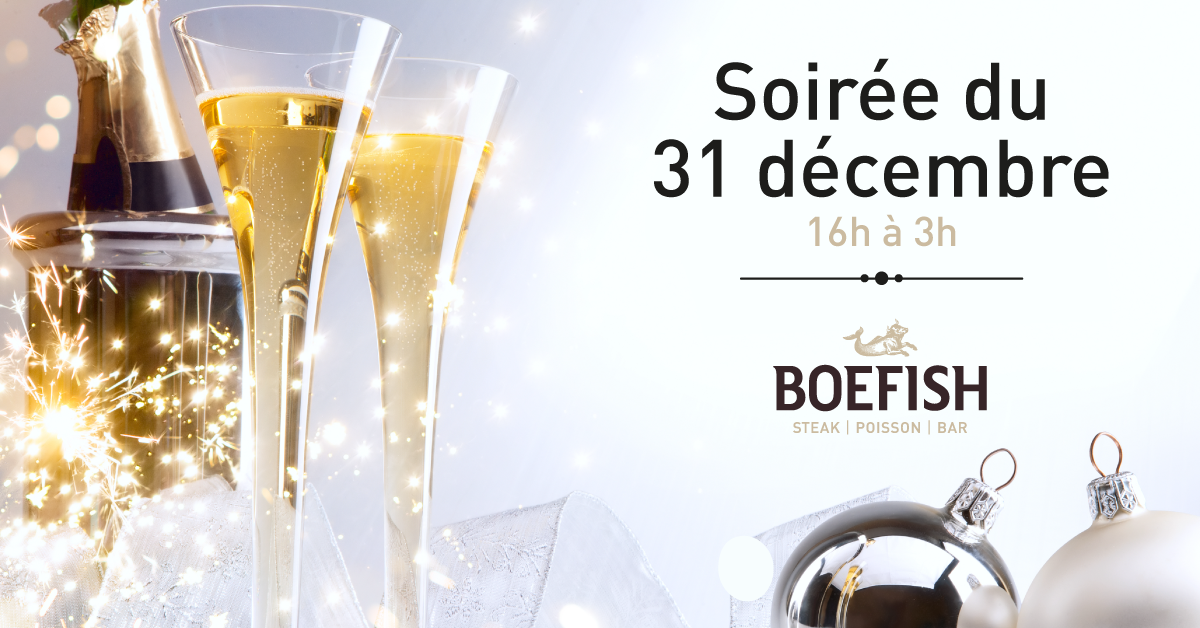 Finish 2017 in style with our evening on December 31, until 3 o'clock in the morning.
On the program, a succulent meal, sparkling wine and a DJ!
A 4-course table d'hôte will be added to our menu, including amuse-bouche, starter, main course, dessert and a glass of sparkling wine. Discover our full menu now! Share the event created on our Facebook page with your friends and family, because the more the merrier!
Celebrate with us!
New Year's Brunch

Start 2018 enjoying our brunch.
Our brunch buffet will whet your appetite. Visit the event on our Facebook page for more details on the brunch.
Come in large numbers and celebrate the holidays with us!
Book your table now by calling 819 780-1444 or going online on our website!
Happy Holidays!