Choosing an upscale yet original restaurant can always be tricky! Finding a restaurant that will meet everybody's expectations can also be a difficult task, which is why our team at Boefish has gathered for you, a list of the top criterias to look for when choosing a restaurant to either celebrate a loved one, a birthday or an anniversary, or an evening out with colleagues and friends!
A one of a kind gastronomic experience
For an unparalleled dining experience, always opt for an establishment that only offers high-quality products (premium meats, wide selection of meat cuts, fresh fish and seafood, grands crus and private imports, mouthwatering and decadent desserts, original and kinky drinks and cocktails), as well as a cooking staff that is led by internationnaly renowned chefs. 
A festive and fiery atmosphere
For a successfull evening, make sure to opt for a restaurant with an exhilarating and uplifting atmosphere. The atmosphere of a restaurant is definitely one of the most important criterias when it comes to choosing a sophisticated yet original restaurant, choose wisely!
A trendy and modern decor
Look for a restaurant with a luxurious, modern and refined decor. Look for an establishment with an open-plan kitchen, one of the most original and inviting kitchen layout in all upscale restaurants. This trendy layout will let you enjoy all the magic that happens in the restaurant's kitchen, and all of the passion, hardwork and energy that is required to execute all of your favorite dishes!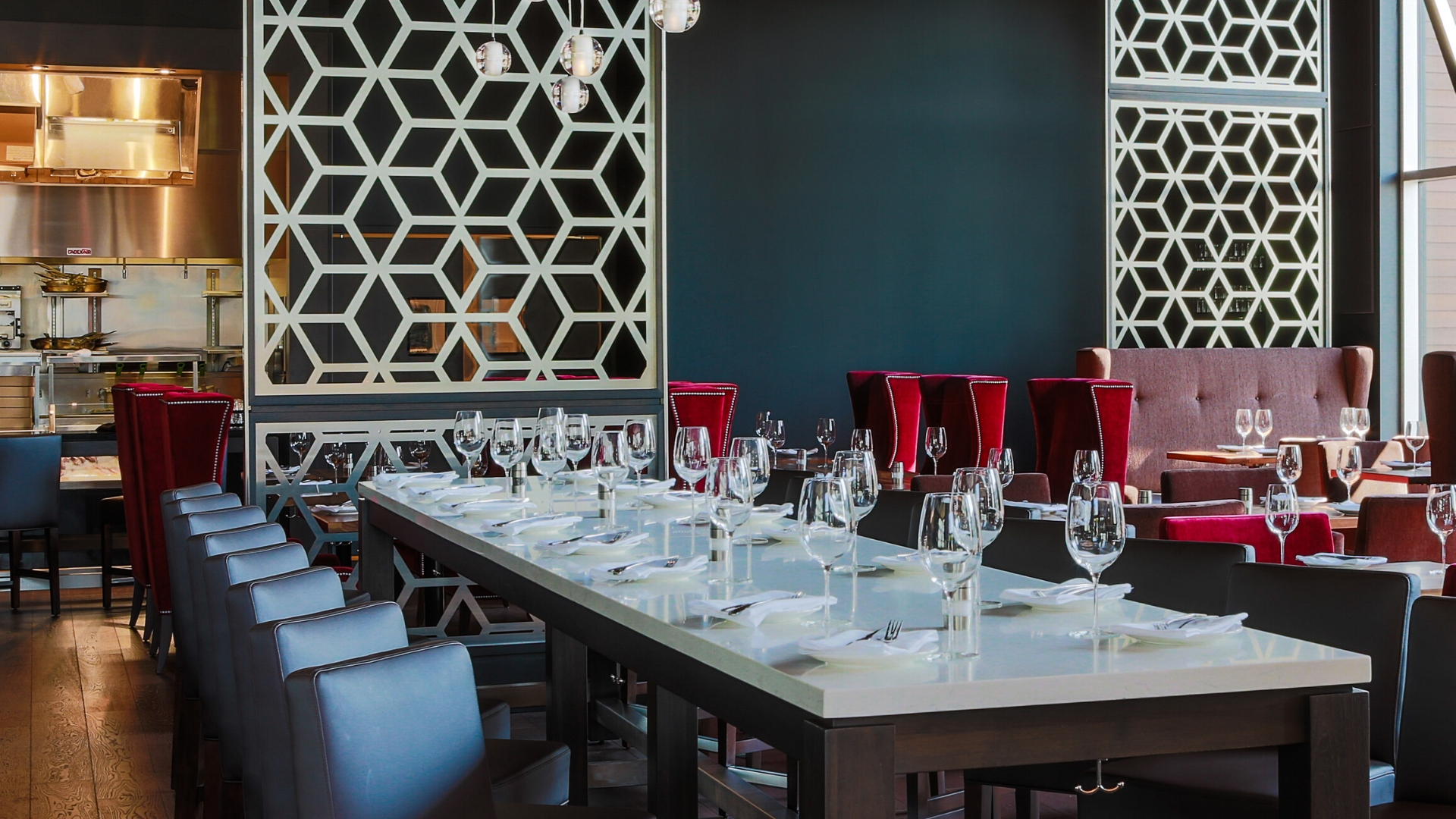 A live DJ 
A live DJ is one of the main components for an uplifting and vibrant vibe in a luxurious restaurant: a must for a wild, fiery and steamy evening with your lover, with colleagues or with friends!
An impressie cellar
A culinary journey that will be remembered for a lifetime can only happen if there is a perfectly executed wine pairing, dish after dish! Opt for a restaurant with an extensive cellar that offers a beautiful selection of fine wines, grands crus, and private imports. A well qualified sommelier is also a definite must for a successful evening. Want to impress your guests? Nothing beats a sumptuous glass cellar standing right in front of you and your guests, during a beautiful evening in a sophisticated establishment!
Original and sassy drinks and cocktails
Looking for an original upscale restaurant to celebrate your loved ones, or dance the night away? Make sure to look for an establishment that offers an eclectic and refined menu, a fiery and uplifting atmosphere, as well as a unique, original and mouth watering menu of cocktails and drinks !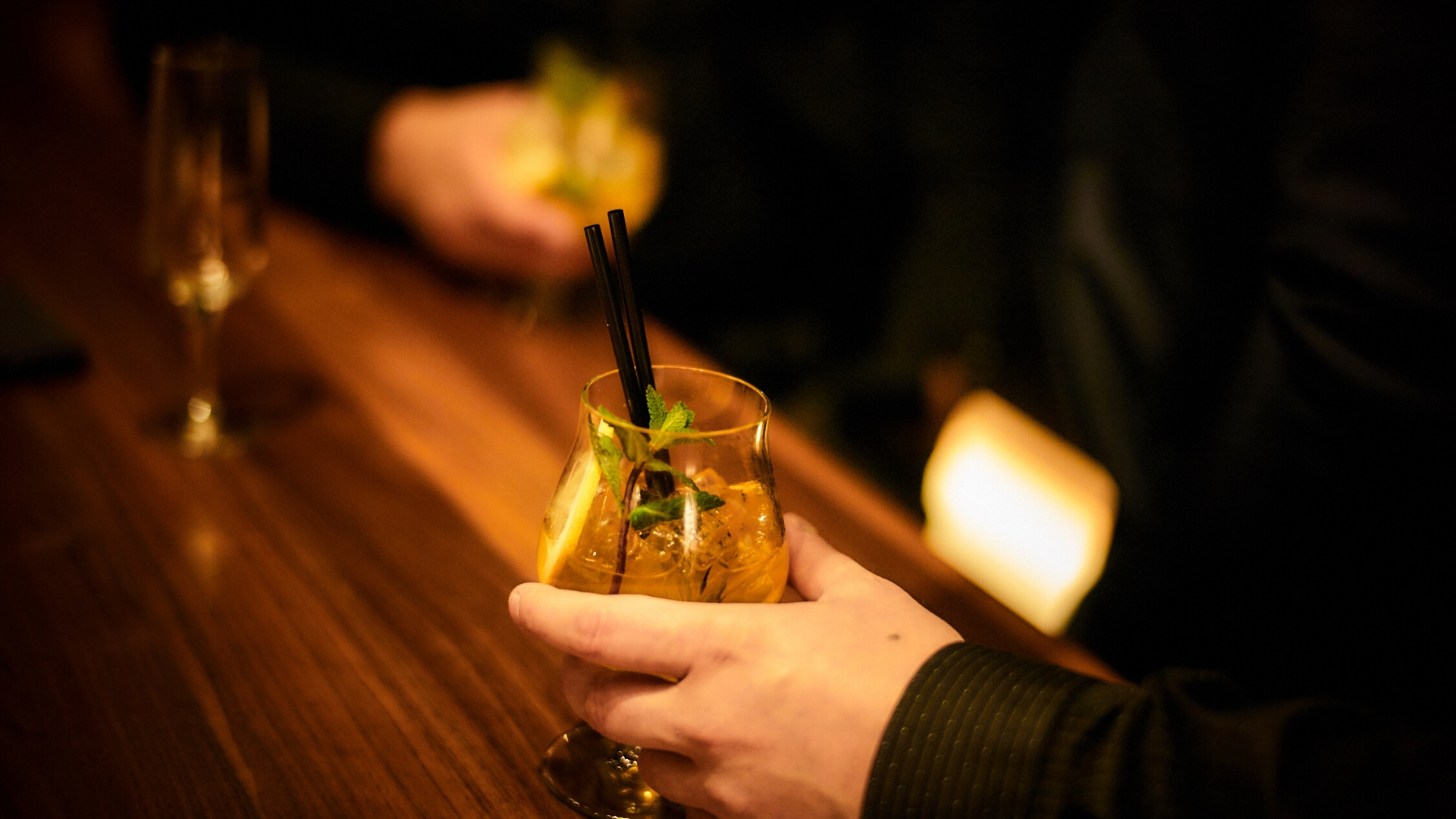 A professionnal and passionate staff dedicated to excellence
When choosing your next restaurant destination, make sure to opt for an establishment that only thrives for excellence when it comes to their staff, customer service and products. Look for a staff that is courteous, witty, warm and highly qualified.
At Boefish you will experience a one of a kind culinary adventure, with internationally renowned chefs using premium products for you to enjoy dish after dish. Our restaurant offers a sumptuous wine cellar with more than a 1000 bottles of fine wines, grands crus, and private imports. Ranked among Canada's top 100 restaurants (OpenTable), Boefish offers an unparalleled upscale dining experience. Contact us without delay at info@boefish.ca or OpenTable to book your next gourmet adventure among us.