steak | fish | bar
A talented, hard working and successful chef!
Our chef at Boefish Sherbrooke, Lana Godbout, really showed us her expertise during the much anticipated event in Sherbrooke titled "Sherbrooke t'en bouche un coin", this past weekend. Tailored for foodies, with famous supporters such as Sebastien Benoit, this tasty festival celebrated its fifth birthday and more sophisticated cuisine than ever! There were several stands with a large variety of tasters, both sweet and salty, specialty chocolates,  cocktails, wines, and so much more!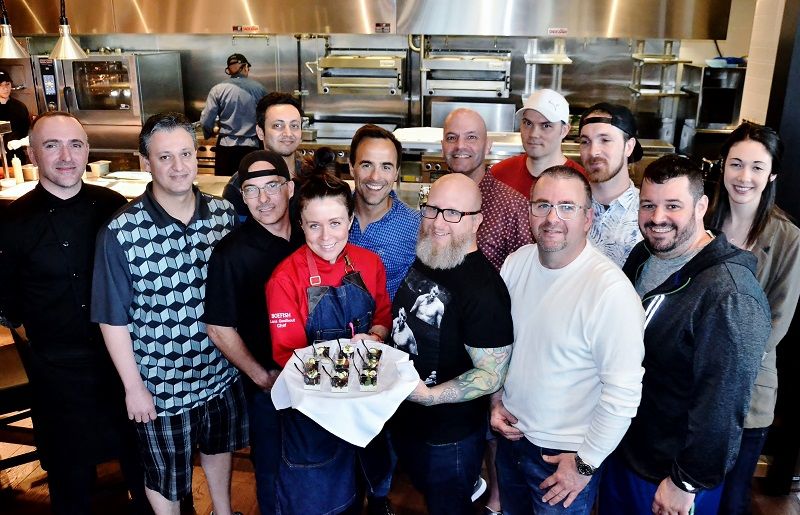 The competitors were all extremely talented, but Lana certainly stepped up to the challenge and won: «The Best Kiosque» and «The Best Bouchée». We are also really proud to say that she won a medal from the well-known International Club Les Toques Blanches.
Congrats Lana!