The inauguration day
This last February 21st was the inauguration day for Boefish Sherbrooke. Boefish hosted a 5 to 9 to showcase our expertise.
For this special event, more than 250 people from Estrie came to Boefish to live this electric and memorable night , where a strong and true food quality was demonstrated.
A night by Veuve Cliquot
Each guest invited was welcomed with a glass of Veuve Cliquot champagne. Several tasting stations were located throughout the restaurant. An oysters station was on display with more than 600 oysters. Another station allowed people to discover our home brew called Nitrof. Additionally, there was a wine tasting station and a beautiful dessert station. Guests were welcome to try some tasty cocktails like the Fizz Rangpur, the Pimm's Kup or even our famous Smoky Bloody Cesar. Tartar, grilled octopus, mini burgers and more was served throughout the evening… A 5 to 9 tasty and delicious!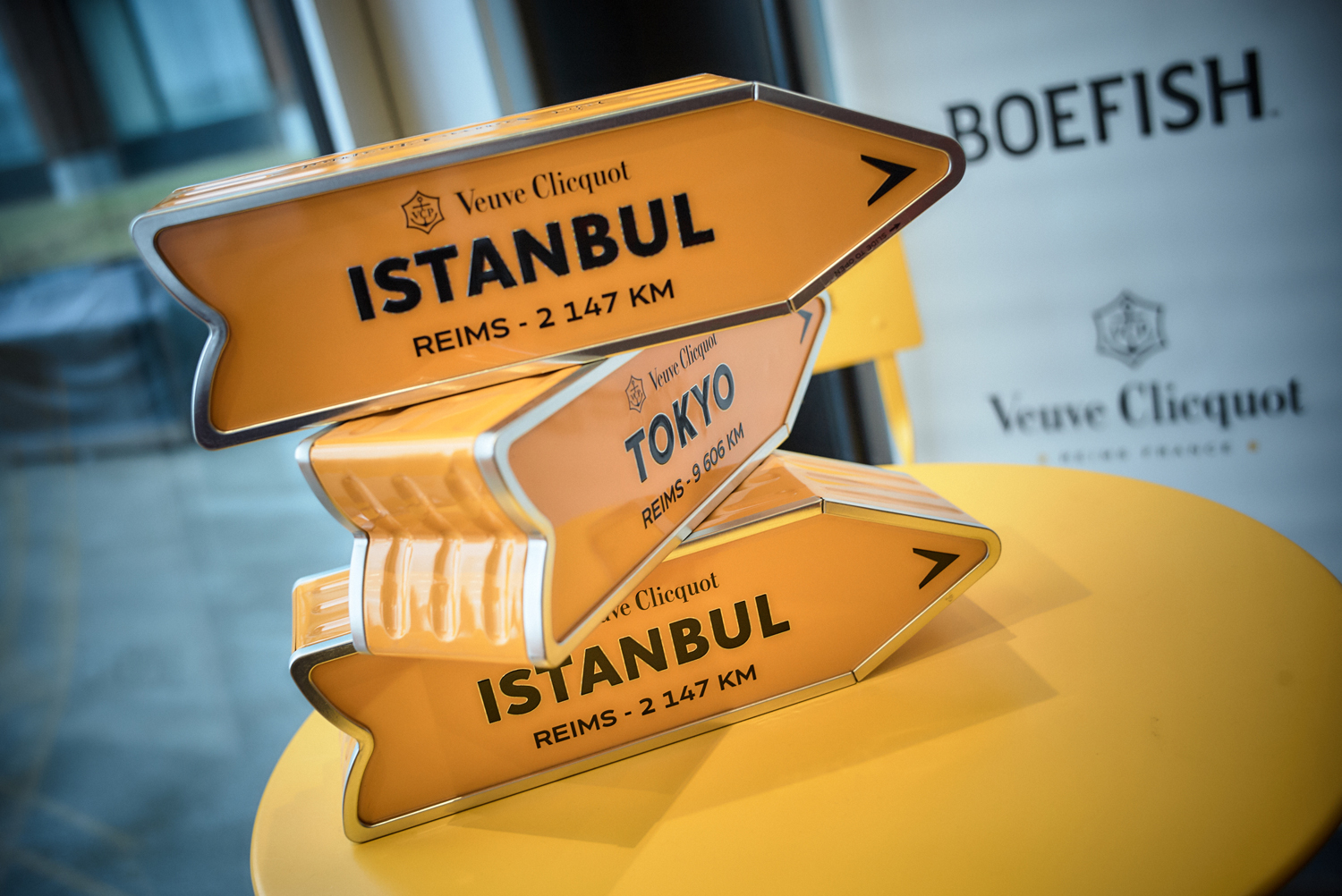 Some attractive shows
With its open kitchen, Boefish is the place of trendy and modern gastronomy for fresh fish and beef in Estrie. Guests were also treated to a cooking show given by Alexandre Lacombe, who is Boefish's chief executive. The presentation was followed by Nick Klymkiw,the chief chef, who used to work at Milos back in the days. Nick did an amazing monkfish dissection show, that really wowed the guests. People were more than welcome to ask all of their questions.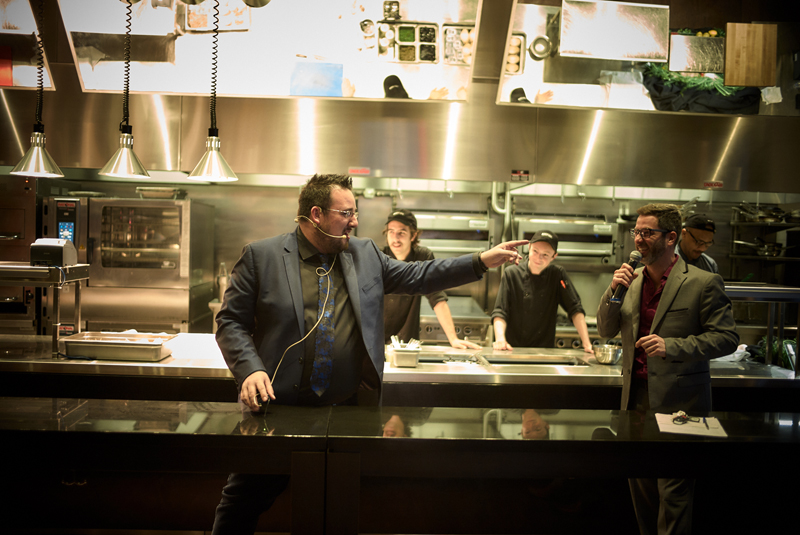 A friendly atmosphere
From the photo booth, to the glass of Veuve Cliquot, every detail was impeccable in order to create a memorable night.
If you want to live the Boefish electric atmosphere too, book now!